Revenue Comparison
What Is a Revenue Comparison?
A revenue comparison is the most basis revenue analysis to compare growth over a period of time. These analyses help identify the deltas between GAAP revenue and other leading revenue metrics like revenue run rate, ARR, or MRR. They can also help spot differences in contracted ARR vs. live ARR.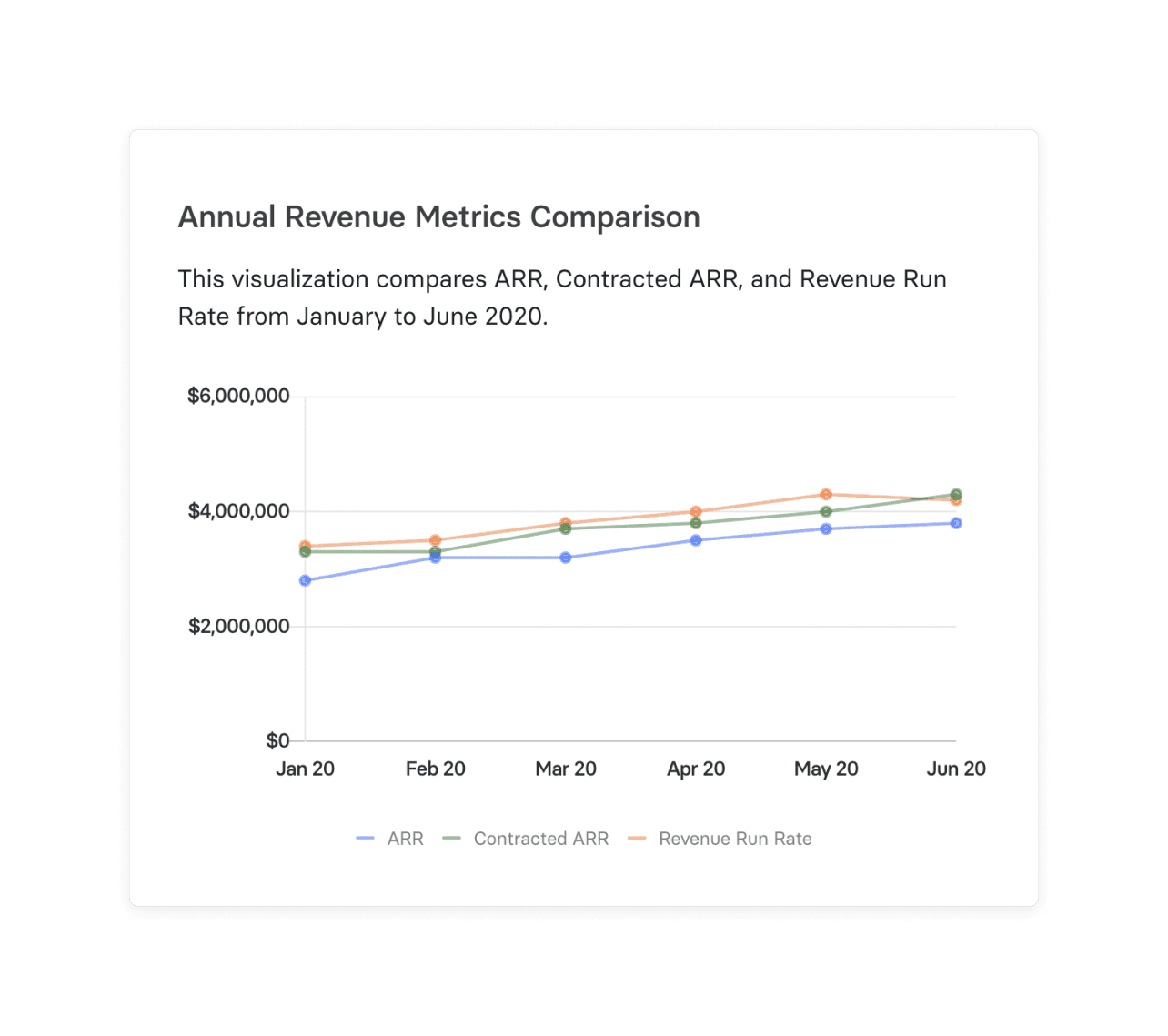 Annual Revenue Metrics Comparison
This visualization compares ARR, Contracted ARR, and Revenue Run Rate from January to June 2020.
Revenue Comparison by Quarter
This visualization shows Revenue ERP and Revenue CRM in dollars over FY19.