TRUST
Our customer data comes first
Mosaic has been engineered from the ground up to give security considerations first-class treatment. Every aspect of our system has been designed with confidentiality, integrity, and availability in mind.
compliance
Top notch privacy and security
Enterprise grade protection, service, and resiliency you can trust. Our platform is SOC 2 Type II compliant meaning your data is safe in the cloud.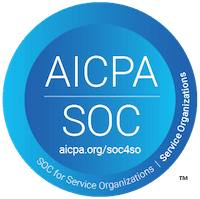 User Management
Robust access controls
Manage your internal collaboration methodically so you can prevent unwanted mistakes and keep information safe at all times.
User permissions
Role-based access and detailed permissions ensure that platform users never access data the company administrator doesn't grant.
Lock and publish
Maintain full control over your models by putting safeguards in place to prevent unwanted changes.
SECURITY
Enhanced identity and authorization
Safeguard critical information with 99.9% uptime, including business and customer data.
Authentication
All-access to the Mosaic application requires multi-factor authentication and is logged and audited in real-time.
Powerful encryption
All connections to Mosaic are encrypted using AES-256 encryption allowing your IT teams to rest easy. Customer data is encrypted at rest and in transit for increased protection.
Platform
Powerful features — in the palm of your hand