18 Best Software and Tools for Finance Teams and Managers in 2023
The world of finance software has grown so much bigger than spreadsheets. But we're getting to a point where the market is so crowded that figuring out which tools will best support you and your team can be tough. The article also highlights the best 18 software tools that finance teams and managers can use to make finance more agile and data-driven.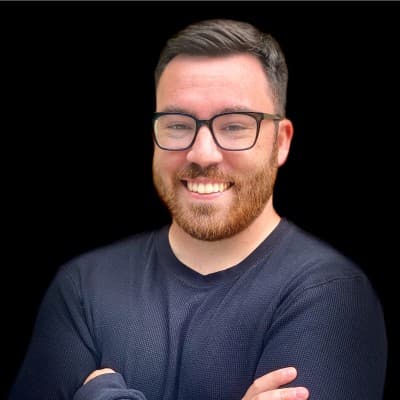 Joe Michalowski
Director of Content
Published on March 8, 2023
While innovative tools for sales, marketing, and human resources management have revolutionized the workflows of those departments, finance is still working with outdated systems or treating Excel like a cure-all tool. But finance can become more agile and data-driven with the right tools, especially when integrated within an interactive playground.
It's time to upgrade your tech stack. Take advantage of the right finance software to move beyond manual spreadsheet workflows into a new era of strategic finance.
The Benefits of Finance Software
Finance teams are often the last ones to get budget for headcount or transformative initiatives. But that was when people in the business saw finance merely as a back-office function meant to crunch numbers for the business.
When you leverage the right finance and budgeting software, you unlock a number of benefits that can change that perception by making you a growth catalyst for the business.
Simplified Financial Management
Invoicing, collections, expense tracking, ad hoc analysis, and budgeting — these are just a few of the tasks you're responsible for day-to-day. The addition of financial modeling compounds the complexity of these tasks. Everything may seem overwhelming when all these tasks are performed in spreadsheets, forcing you to spend 80% of your time collecting data and just 20% actually finding insights or partnering with the business. The use of software, particularly financial modeling software, can help finance teams streamline critical workflows and improve efficiency through system integrations, cleaner UI, process automation, and more.
Lower Costs
Just because you can do just about anything in a spreadsheet doesn't mean you should. The opportunity cost of sinking your time into manual processes is significant. And while finance software may cost more than spreadsheets upfront, the best ones drive efficiencies in things like cash management, accounts receivable, and financial analysis that can unlock ROI. As software levels up your processes, the tools pay for themselves quickly.
Increased Visibility
When you can manage business finances without worrying about version control,  you automatically get a clear sense of how your data looks in the moment. Some software even allows you to integrate tools so that data can interact and influence your finance team's innovative thinking and strategic insights on a deeper level.
Supports More Collaborative Decision-Making
The modern finance team doesn't just act as a back-office scorekeeper — it steps out from behind the spreadsheets to build strong partnerships with leaders across the business. Software enables that transition by helping finance meet business leaders in the middle and align on a common language. The result is a more collaborative decision-making process that improves outcomes for the company.
How the Right Tools Can Enable Efficient Finance Teams
Lack of integration enables inefficiencies throughout the organization. But the right tech stack can unlock systemic production and fuel finance function transformation.
Numbers You Can Trust
Automatic data collection keeps your records accurate and up-to-date. No more wasted labor on manual data entry. Plus, lower error rates.
Scalable Workflows
Tools that integrate and grow with sales, transactions, customers, payroll, and other business functions dramatically alter the workload landscape of the finance team. Teams spend less time wrangling data and more time analyzing and interpreting it.
Encourages Collaboration and Partnership
Freed from legacy workflows, finance teams can spend more time engaging with other departments, whether that means
Making financial data more digestible and accessible to non-finance teams.
Improving team visibility within the organization.
Translating data for non-finance stakeholders (more on this next).
This kind of collaboration also deepens the finance team's understanding of the business and contributes to greater insight.
Offload Technical Work
With automatable work offloaded, teams can focus on fostering a growth-oriented culture by
Encouraging proactive engagement with data.
Targeting more energy to the highest-value activities.
Reducing burnout from remedial tasks.
Inspiring action from more meaningful collaboration.
Finance teams have more time to craft their financial storytelling skills, which can influence teams throughout the organization and shape a more profitable future.
Top 18 Software for Finance
The modern CFO and her team are now inundated with vendors promising to streamline their workflows with new software.  The following are some of our favorites — ranging from critical systems of record to point solutions that can transform some of your most tedious and/or complex tasks.
Mosaic — Strategic Finance Platform
Mosaic is a Strategic Finance Platform where users can integrate data across your tech stack and get real-time visibility of the business's financial performance. More than that, Mosaic connects with your systems of record — ERP systems, data warehouses, and more — and helps you organize data with out-of-the-box templates and customizable dashboards that get you up and running fast. The pricing structure is flexible and tailored to your business.
ERP Platforms
Your ERP is one of the most critical tools in your finance tech stack, acting as the system of record for all accounting data. Plenty of different options are available, but there are three to highlight here.
QuickBooks. The de-facto accounting system for early-stage companies looking to maintain a basic chart of accounts, manage bookkeeping, and generate basic financial statements. However, QuickBooks can't keep up with the data volume and complexity of mid to late-stage companies. Integrations with your bank accounts are easy enough, but connecting to other critical systems of record (e.g. a QuickBooks HubSpot integration or Salesforce Quickbooks integration) comes with some technical challenges.
Xero. Another early-stage accounting system that acts as an alternative to QuickBooks Online. We've found that while QuickBooks is the standard for U.S. companies, Xero is often the accounting tool of choice for those in other countries. The tool offers more robust reporting features and advanced cash flow forecasting. But you'll still need to upgrade when your business hits a certain level of maturity.
NetSuite. The cloud-based ERP gives users a more robust set of features, including a suite of analytics and reporting tools that are more appropriate for mature companies (i.e., those with multiple entities, international subsidiaries, large volumes of transactional data, etc.). This is among the most common upgrade options when it's time to move on from QuickBooks or Xero but be prepared for a NetSuite implementation process that can take months of planning alongside another six months to go live.
Ordway — Billing and Subscription Management
Ordway provides cloud-based billing and subscription management tools to help manage recurring revenue, automatic payments, and more. The platform provides users with a visual dashboard complete with data visualizations and detailed reports. The tool begins to lose its shine when startups reach the enterprise stage.
Numeric — Modern Month-End Close
Numeric offers financial close software that is bringing automation to one of the most critical accounting workflows — the month-end close. The platform syncs with your general ledger in real-time to streamline recurring workflows, reconciliations, and variance analysis. Numeric's mission is to empower finance and accounting teams of all sizes to achieve a continuous close.
Avise — Accounting Automation
Avise is an accounting automation tool that goes beyond QuickBooks' limitations and provides teams with accounting workflows that can scale (without ERP implementation). Tools support financial consolidation, reconciliation management, financial reporting, and more.
Glean — Spend Intelligence and AP Automation
Glean is an intelligent accounts payable solution that gives teams robust automation tools and complete spend visibility. The platform offers insights that help you benchmark vendor spend and negotiate the best deals with your software providers and contractors. Glean has an excellent customer support team, and it integrates with Sage Intacct, NetSuite, Dwolla, and Xero.
Spiff — Commission Software
Spiff is a cloud-based sales commission management tool that integrates with several third-party tools (HubSpot, BambooHR, Pipedrive, Stripe, and more). Because of this, Spiff can scale with a company from the early days to full maturity. While the tool is more expensive than some of its alternatives, customers highly value its ease of use.
Airbase — Spend Management
Airbase is a spend management solution that optimizes a business's spend request and approval workflows, lowers costs, and improves fraud security. The tool has real-time monitoring, reporting, and analytic features. It also integrates easily with Sage Intacct, QuickBooks Online Advanced, NetSuite, and Xero.
Ramp — Corporate Card and Expense Management
Ramp provides cloud-based spend and expense management to companies of all sizes. The tool can consolidate workflows (no more hunting down receipts and approvals), and makes it easy to set spending limits specific to teams and occasions. It integrates with Gusto, Workday, Rippling, Slack, and more.
Snowflake — Data Warehouse
As a data warehouse, Snowflake offers low-maintenance and high-performance data management that SaaS companies have used to unlock next-level growth. On-demand storage starts at $40 a month per terabyte, so this is an investment. But it's an investment that can help level up your financial analysis and reporting capabilities by bringing together every single piece of data across the organization.
CRM Systems
While the CRM isn't technically a finance tool, it's a critical piece of your overall finance tech stack. It's where you'll find all the critical customer information that drives sales pipeline metrics, revenue forecasting, sales capacity planning, and more. There are two primary options most high-growth SaaS companies would consider:
Salesforce. The prime standard for all CRM systems, offering complete customization to reflect your customers' journey — from initial contact to closed-won deal. The built-in Salesforce reports and dashboards can be complicated to set up, but offer some value to sales leaders. For finance, you'll want to pull the data into a more robust solution.
HubSpot. Companies often choose HubSpot as a CRM for its cheaper entry point. However, as your company matures, the step-ups in cost start to align with Salesforce, which pushes companies to migrate. If your marketing data lives in HubSpot, keeping your CRM on the same platform may make sense.
Human Resources Information Systems
Like the CRM, your HRIS isn't necessarily a finance tool. However, it plays a critical role in your finance tech stack as you build models for headcount planning and analyze workforce planning metrics. There are two options to highlight:
Gusto. A popular HRIS tool for early-stage startups for its ability to automate workflows and offer full-service payroll as well as employee benefits. It offers many user-friendly features that support SaaS startups, including easy management for W-2 and 1099 employees, benefits, and time tracking. But as companies grow, they quickly outgrow the tool and need something more robust.
Rippling. The upgrade HRIS option for companies that have outgrown the likes of Gusto. This tool unites IT, finance, and HR teams to streamline payroll, benefits, and onboarding. It makes setting up new employees with their digital workspace faster and easier. Teams can automate workflows, manage policies, and analyze workflow data in one place. Rippling integrates with many tools, including QuickBooks, Trello, Slack, Pipedrive, and Mosaic (via a CSV upload).
Occupier — Lease Management
Staying on top of lease accounting compliance at a rapidly growing startup has its challenges. But Occupier was created to do just that. Its tools make it easy for finance teams to comply with new standards while also breaking down the silos between finance and real estate teams.
Anrok — Sales Tax Compliance Automation
Automation can also solve sales tax headaches for SaaS companies. Different states have different rules about collecting sales tax on products and services — sometimes very complicated rules. Anrok automates large swaths of the compliance process and syncs with Gusto, Quickbooks, Netsuite, and Stripe, among other tools.
Finance Software Sustains Strategic Growth
When choosing your CFO software, consider how each tool accommodates growth, integrates with other tools (sometimes with the help of a connector API), and meets the needs of your business. One essential tool is the CFO dashboard, which surfaces critical data and analytics to support strategic decision-making. Ideally, your chosen software should:
Increase data visibility
Improve workflows
Automate low-value manual labor
Encourage collaboration and partnership
Enable better decision-making
With the right tools, finance teams can lead and support strategic decision-making with real-time scenario analysis and modeling future growth with greater accuracy. Even if it can be difficult to let go of legacy processes, more and more CFOs are seeing the benefits of transitioning from a spreadsheet-centric approach to one that leverages modern automated analytics and reporting software.
Of the tools above, Mosaic is the one Strategic Finance Platform that brings all your source systems together so you can view data in one centralized location with real-time accuracy that makes strategic decision-making and actionable insights impactful and keeps the company progressing forward. Request a personalized demo to learn more about how Mosaic benefits your business today.
FAQs About Software for Finance
What is finance management software?
Finance management software helps finance teams manage financial activities, including budgeting, expense tracking, invoicing, and financial reporting. But modern finance teams also need access to additional software that serves other business functions, such as your CRM. While not strictly a finance tool, finance teams still need the data from other software to make more actionable insights and fuel strategic collaboration.
What's the best accounting software for finance?
What are the benefits of financial management software?