Understanding Sales Capacity Planning and Modeling: A Comprehensive Guide with Template
The most strategic finance functions build out their models with collaboration in mind. But this can be difficult with something as flexible and complex as a top-line plan. Learn how to build an effective sales capacity model for top-line planning (or download a template to get a head start).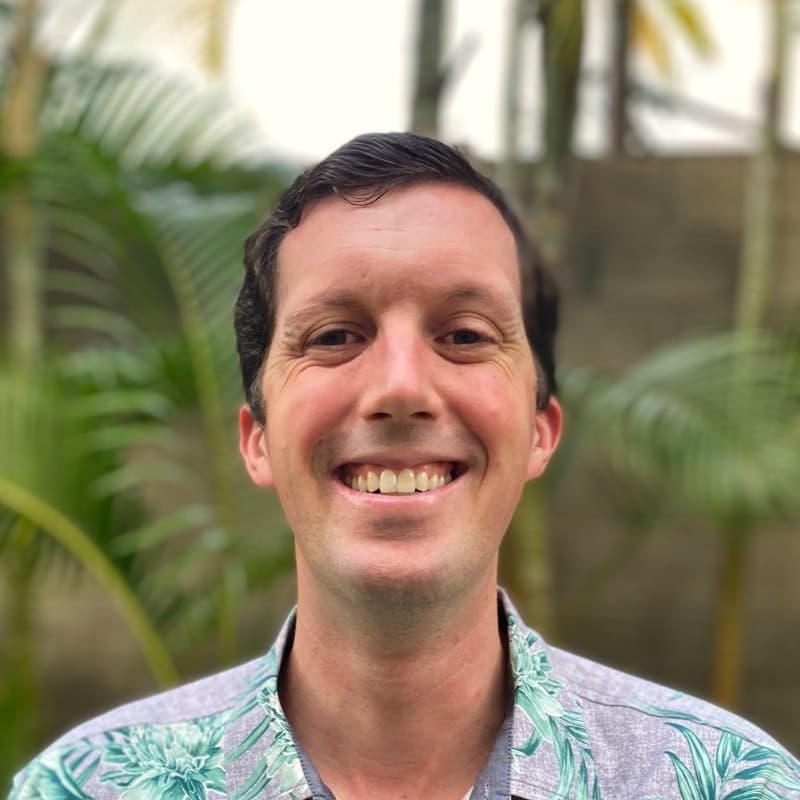 Brad Mundell
Finance Manager in Customer Success
Published on September 22, 2021
Last Updated on November 14, 2023
The top-line plan is the most flexible building block of any company's financial model. Coming up with the best approach for your business is critical to any planning process. Without a clear understanding of how your future revenue will grow over the following months and years, any attempts to map out headcount plans and back-office spending will be moot.
That's why we're kicking off this series to share some of the most common ways high-growth companies model their top line. And the first one we'll cover is the sales capacity model (also known as a quota capacity model).
Once you decide whether or not this approach is right for your business, there are a few main steps you can take to build a robust sales capacity model for your top-line plan.
But if you already know the capacity planning approach is right for you, you can get started right away. Download our free plug-and-play sales capacity template to speed up and optimize your planning processes.
What Is a Sales Capacity Model?
A sales capacity model is a type of financial model that helps plan your company's top line by using sales rep performance to forecast future bookings.
One fundamental advantage of this approach to top-line planning is that it ties directly to your sales headcount plan. The goal of your sales capacity model is to map out revenue growth according to increases in the total number of reps (and related roles). This approach helps finance and sales speak the same language and hold each other accountable to team and company goals.
Because headcount is the most significant cost driver for nearly every business, this kind of model sets a strong foundation for your planning processes.
2 Things You Need Before You Start Sales Capacity Modeling
Before you dive into the steps of building a sales capacity model, consider whether or not your business satisfies these two requirements:
1. Clean Organized CRM Data
Clean, robust sales rep data is a prerequisite for a strong sales capacity model. But highly-customizable Salesforce instances can get messy quickly, limiting the amount of information finance can pull into their models. The richer and more structured the data in your CRM setup, the better off your model will be. You don't just want a general idea of sales ramp rates across the business—you want a detailed view of salespeople data segmented by product lines, verticals, and customer segments.
2. Strong Baseline of Historical Data
Effective sales capacity models rely on historical data to drive outputs. Without it, you end up basing financial assumptions on gut feelings or wishful thinking rather than cold hard facts. Early-stage companies, in particular, may not have enough data to factor out top-performing sales reps to create realistic benchmarks for ramping periods and quota attainment.
Meeting these two general requirements will ensure you have enough context to slice and dice your data in meaningful ways. With this level of insight driving your sales capacity model, you'll be able to get a realistic view of the business today and drive a more accurate view of the company's future.
Don't waste time building a sales capacity model from scratch.
3 Steps to Build a Sales Capacity Model
We built our sales capacity model template to give every finance leader a head start on their planning processes. But if you know there's some extra complexity in your business that financial model templates don't mesh with, you can follow these three basic steps to build your own sales capacity model.
1. Get Your CRM and HRIS Data in Order
The financial data you'll need for a sales capacity model lives in two systems—your CRM and HRIS. In a perfect world, you'd already have clean data flowing from these systems through to your models. But if not, here's what you'll need from each system:
CRM: Pull all bookings and pipeline data from your CRM. This data should include the basics like number of deals, contract values, deal stages, average deal size, sales cycle, company demographics, etc
HRIS: Pull sales-related headcount data. Specifically, you'll want start dates for each sales rep and any information about how their roles have changed over time and how the company segments the team across verticals.
Ideally, you'd be able to integrate your CRM and HRIS into your finance tech stack to get real-time visibility into sales pipeline metrics and headcount data. But as long as you can pull clean, complete datasets from these systems during the planning process, you should have what you need to build a solid sales capacity model.
2. Set Your Key Assumption Drivers
There are many key assumption drivers to add to your quota capacity model, but sales rep ramp is the most crucial. Without an accurate understanding of how long onboarding takes for new hires to fully ramp up and meet quota, driver-based planning can never work.
You could base the model on a standard 25%, 50%, 75%, 100% quarterly ramping schedule over a rep's first year. But you lose the nuance of your company's unique sales data.
Instead, normalize all of your sales reps to time zero and look at the historical context for how quickly they ramped up. Filter out any significant outliers to maintain a normalized view of the sales team. And take into account the different verticals/segments that the reps sell into. When you're done, you might have a graph that looks something like this:

Sales rep ramp by bookings in Mosaic
From here, you should be able to come up with a more accurate average rep ramp with this insight. Use the data to create a ramping schedule that best reflects your business and add that as a driver in your model.
In addition to monthly quota attainment ramp, consider adding the following assumption drivers to your model:
Rep OTE Compensation: On target earnings (OTE) refers to compensation for sales reps when they meet 100% of quota. This driver includes both base salaries and commissions.
Bookings to OTE Ratio: A multiple (or rate of return) on the first year bookings production to OTE of sales reps. A common multiple target for SaaS companies is between 3.0x and 5.0x.
Percent Forecasted Attainment: Sales rep attainment to bookings quota. Finance teams typically model multiple scenarios, including 80%, 100%, and 120% to quota. But 80% is the usual guideline for attainment to ensure companies hit top-line revenue targets.
Existing Ramped Reps: The number of fully ramped sales reps on staff as of the model start date.
New Reps Hired in Month: Your hiring schedule for new sales reps, broken out by month in the model.
These assumption drivers give you levers to pull as you work to match your top-line plan for the coming months and years with a sales rep hiring plan that will help you achieve it.
3. Determine Reps Needed to Drive Bookings Goals
Once all your key assumption drivers are in place, you can focus on the planning aspect of the process. How much in new bookings will you need to meet your top-line goal for the next year?
Most companies will look at their overall revenue goals to set this planning process in motion. You know you want to hit $15 million in ARR. And to get there, you'll need an additional $5 million in bookings. That leads to your next question—how many sales reps will you need to add to hit that number (and how early do you need to hire them)?
When you build your sales capacity model with the key assumptions drivers listed above, your main outputs will be:
New Sales Driven Bookings: The total amount of monthly bookings driven by sales reps (including those added from the hiring plan).
Total Number of Sales Reps: The total amount of sales leaders and reps on staff, regardless of where they are in the ramping cycle.
Total Number of Fully Ramped Sales Reps: The total amount of fully ramped sales reps on staff in a given month.
If you project these outputs over a year and fall short of your bookings goal, you either need to adjust your top-line plan or create a more aggressive hiring plan. Maybe you should front load the hiring process to get more new reps on board sooner. The earlier you hire new reps, the sooner you can get them fully ramped, and the sooner they'll start driving toward those bookings goals.
You can also pull a few other levers to improve bookings outputs in your model. For example, use SaaS financial metrics like LTV:CAC to account for the sales efficiency factor. If you know your enterprise vertical is your most efficient, maybe it makes sense to tweak the hiring plan to focus more on that segment.
Don't Waste Time Starting Your Sales Capacity Model from Scratch
Building an effective sales capacity model isn't just about throwing all of these key assumption drivers into a spreadsheet and making sure you get clear answers to top-line planning questions. The most strategic finance functions build their models with a customer service mindset, prioritizing data integrity and adaptability to improve collaboration across the business.
Download our free template if you want to start your planning process with a clean sales capacity model that hits on all these best practices. It'll help you spend less time building models and more time on strategic planning and data-driven decision making.
But the sales capacity model is just one way to plan your top line. Check out Part 2 in this series about the ARR snowball model and Part 3 about the end-to-end revenue forecasting process.
Sales capacity planning and modeling FAQs
How do you calculate sales capacity?
Sales capacity can be calculated by developing a sales capacity model, which involves several steps:
Step 1: Keep all of your CRM and HRIS data organized, which includes bookings, pipeline data, sales representative start dates and changes in roles.
Step 2: Set your key assumption drivers, such as sales rep ramp time frame. 
Step 3: Establish your booking goals and determine how many sales reps will be necessary to hit them based on key assumptions. This requires an analysis of overall revenue goals as well as calculations about which reps would best help meet those targets.
What tool can you use to measure sales capacity?
What data is needed from my CRM and HRIS to create an effective sales capacity model?