Breaking Down Workforce Planning Examples for More Sustainable Growth
Workforce planning is a crucial step in any growth forecast. But effectively mapping out sustainable workforce growth can be challenging. Learn what to consider across three workforce planning examples to strategically set your company up for explosive growth.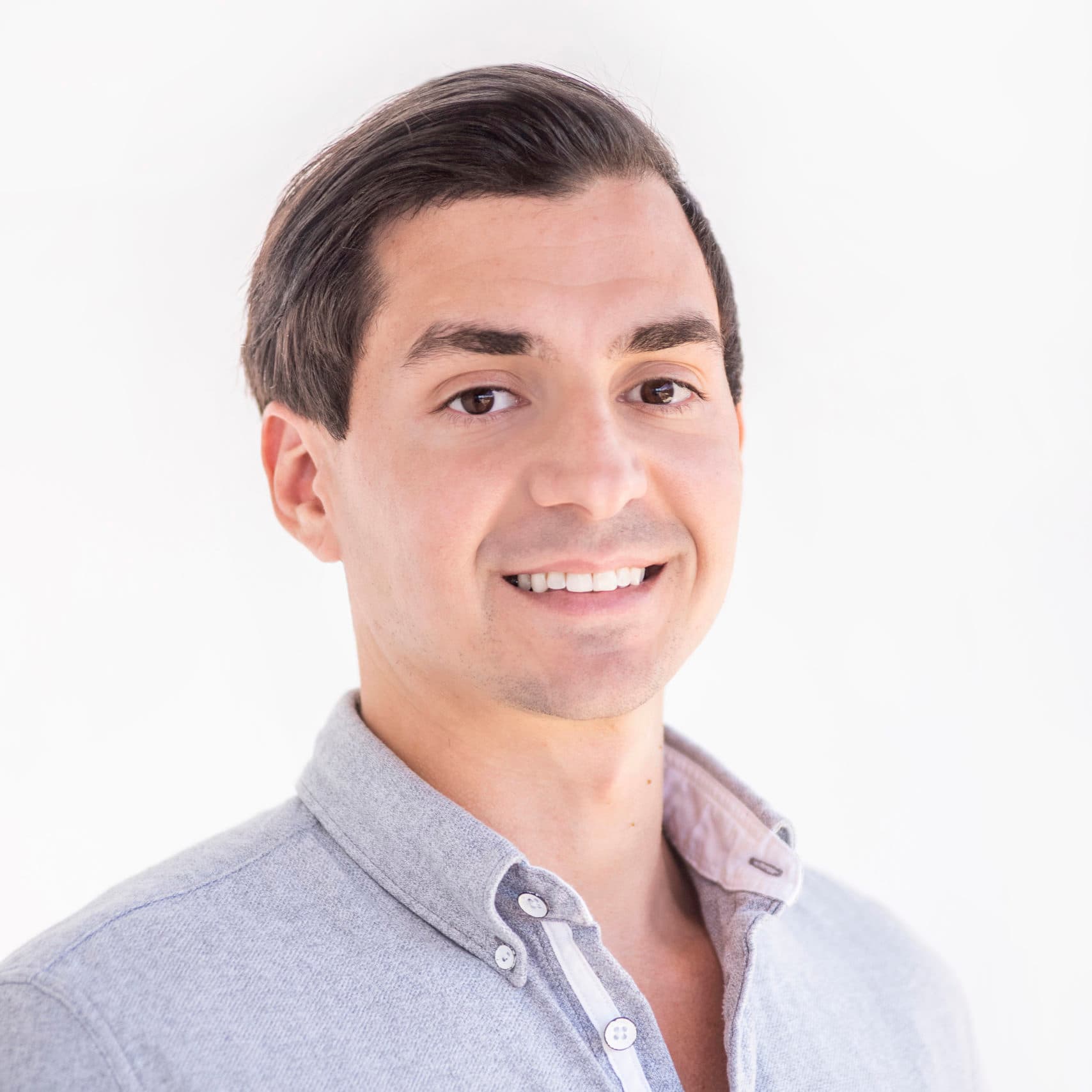 Joe Garafalo
Founder and COO
Published on February 2, 2022
Workforce planning is your business scaling blueprint. But your org chart is more like a tree. Each department is a branch, and each leaf is a team member in that department. As the tree grows, each branch fills in with new leaves necessary to support new business initiatives.
Like trees, businesses go through natural growth and loss cycles. But the workforce planning blueprint is what helps you forecast those cycles as you proactively discuss department needs relative to the company's current financial state and its growth goals.
Workforce planning is a necessary function for finance to ensure the company doesn't fall apart—especially since employees comprise about 70% of total spend for most SaaS companies.
The following common workforce planning examples can help you build a foundation for anticipating potential gaps and addressing them to keep business growth on track
1. Sense-Checking Ratios Keeps Your Roots in Check
Scaling depends on ratios: How many new hires per month could your business acquire, and how does that break down per department? The owners of different teams watch these ratios closely. But your finance team can act as a "gut check" to identify when these ratios are off and how to optimize them to support growth goals.
That gut check starts at the highest level as you look at how the org chart breaks down across four primary departments:
General and administrative, including finance, legal, and executives
Sales and marketing
Research and development, including engineers
Cost of revenue department, including customer success managers
You can follow general rules of thumb when hiring across these departments. For example, the typical benchmark for G&A spending is 15% to 20% of revenue for SaaS companies. And there are financial efficiency ratios like the SaaS magic number to determine when to invest in sales and marketing.
But once you get deeper in the weeds of workforce planning, sense-checking ratios gets tougher.
Getting Granular with Workforce Ratios
There's a delicate balance between proactive and reactive hiring. Hiring too many people in one department over another will cause your company to fall off-balance due to not supporting areas that need support sooner than others. Paying attention to your hiring ratios allows you to set financial assumptions and model drivers to plan more sustainable workforce growth.
Let's say you're getting ready to bring a product to market. What if you hire too many engineers and not enough people in sales and marketing? Are you really going to market, or are you just focusing on R&D? But on the other end, if your ratio of SDRs to AEs is off, you may not have enough reps selling to keep pace with business development.
Once your product hits the market, you might jump at the opportunity to add ten customer success reps. But if it grows disproportionately to the number of sales & marketing team members, you may find the cost of revenue starts burning through too much of your cash runway.
Every department and industry has ratios that work for them, such as directors to managers, VPs to directors, etc. Finance should work with department leaders to determine the best ratios for their businesses and help them stay on track. For example, you can work with customer success to determine:
The proper ratio of CS reps per customer and add it to your financial model with a simple "total customers divided by the number of CS reps" formula.
How net promoter scores should factor into CS headcount planning. If scores are mainly negative, it may be because customers aren't getting the proper level of support.
2. Headcount Planning Emphasizes Strategic Team Growth
Workforce ratio sense-checking ties directly to headcount planning. As your company grows, you need to stay ahead of the ratios and plan hires to match growth goals and the fluctuating responsibilities of the expanding workforce.
Consider any manager: They supervise a team but most likely have other job responsibilities beyond ensuring their direct reports carry out their duties. If a manager has 30 employees and wants to have weekly 30-minute one-on-one meetings individually, that translates into 15 working hours in meetings per week only for their team. It's not sustainable.
During any department's headcount planning process, finance can look at opportunities to optimize workforce ratios, labor costs, and hours spent from recruiting through onboarding.
Your headcount planning can't ignore the amount of time and effort required to fill each role as your company grows. If you want to hire 90 people by the end of the year, you need to hire probably ten people a month. This accounts for the time recruiters and hiring managers review application materials, schedule interviews, and create offers. To get to 10, you'll need to talk to at least 3,000 people across the year, just to get to potentially 100 candidates who will receive offers.
What do the systems and workflows at your organization look like to accommodate that process? Having visibility into the entire lifecycle of hiring decisions is crucial.
You can save labor hours through automation, such as candidate tracking through a system like Lever, which tracks applications and interview stages. If 100 people apply for a position, but only 20 made it to a phone screen, with two making it onsite, you now have data to understand your hiring rates and can plan your hiring track with more accuracy.
From there, you need visibility into whether or not your headcount planning assumptions are accurate enough. If you were planning to hire ten account executives with $600,000 quotas, yet six months in and nobody has closed a deal, would you continue hiring or change your plan?
Headcount planning is a never-ending process of forecasting needs and looking into other potential blockers: Your CRM and HR department can provide employee ramp and contribution times. And, of course, you must be able to cover any work equipment that will allow your new employees to perform their duties successfully.
3. Salary Bands Attract Employees and Help Them Reach New Heights
Competitive salary bands are a must: Too low, and you won't attract the talent and skillset you desire. And new team members want to know what salary looks like as they advance through the company. If the promotion path is unclear, you'll lose talented contributors.
Your short-term goal with extending an offer is to get employees in the door to keep pace with your company's ever-changing needs. But your long-term goal is to retain employees by paying them their economic value based on their skills.
Implement salary bands based on leveling. There should be a floor/base salary per level, which includes benefits and bonuses, alongside other commission opportunities. Each level should factor in education, years of experience, specialized skills, location, and your industry.
If you want to hire two engineers, you need to consider where they fall within your leveling. One has seven years of experience, and the other has three. But the engineer with three years' experience has a Ph.D., which elevates their worth. Each candidate offers valuable contributions, but you need to be mindful of how they could grow within your organization. If you hire someone at the max salary band level, will they quickly become dissatisfied?
There are plenty of tools and resources to help you create salary bands for your organization. Option Impact, for example, provides compensation figures based on anonymous input from over 2,200 companies.
Don't Miss the Forest for the Trees in Workforce Planning
These workforce planning examples show how important it is to have clear visibility into data from every corner of the business.
While each department leader may know what she wants and needs to grow her function, finance's job is to pull it all into a big-picture model. You keep the company rooted in reality and transparency.
The data tells you where the company is now, where you anticipate future needs, and what you can do to scale mindfully. You want the tree rings of your business to expand for years to come, so you need as much cross-collaboration as possible.
You want to strategically grow your business to bear the best fruit in your industry. And that means you have to reassess hiring needs every quarter (at minimum). The more hiring managers, department leads, and finance can sync up on workforce planning metrics, the better off your company will be.
If you're ready to branch off into expansion and model the future of your business, read our guide to headcount planning.