Netsuite Hubspot Integration (Requirements, Steps, and How to Simplify)
Connecting NetSuite and HubSpot is a must for growing SaaS companies. But it's easier said than done. This article covers the how and why of integrating them. Plus we cover additional tips to help you get more from your tools.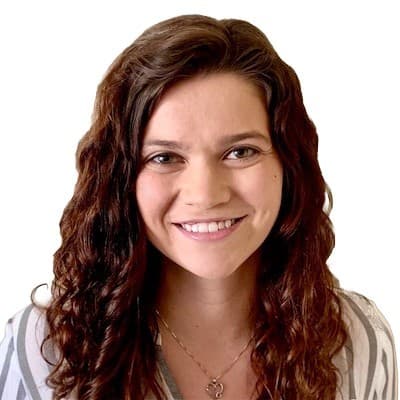 Gracie Gerron
Data Engineer
Published on January 26, 2023
Last Updated on August 31, 2023
Connecting your ERP and CRM systems unlocks serious potential. Without integrating HubSpot and NetSuite, you forgo the opportunity to see your data as it is: interconnected.
But there aren't many options for SaaS businesses to get the full benefit of integration without hiring a consultant and waiting possibly months for reporting. And a successful integration requires clean, up-to-date data, which adds weeks into the timeline for implementation if your is messy.
This is why many companies collaborate with a third-party system to organize your data into clear and concise narratives. Still, many of these third-party systems lack the understanding of how datasets from other source systems, like your HRIS, impact the business.
The HubSpot NetSuite integration is a great first step. But you need to take the next step to create a holistic view of the entire business, one that truly allows you to optimize your data management across the organization and sets you up make strategic decisions that are proactive and actionable in real time.
The Benefits of Integrating NetSuite with HubSpot
Without the HubSpot Netsuite Integration, your ERP and CRM data can't talk to each other. That makes it harder to understand trends in revenue data and surface insights to go-to-market teams about the true ROI of their efforts.
While not always easy, a NetSuite HubSpot integration unlocks a number of benefits for your business.
It Links Valuable Customer Information for Smoother Workflows
Build up your lead intelligence by linking customer information to HubSpot. You can see their status, sales rep, profile, and more. The integration also allows you to refine your workflow, content personalization, and smart lists.
It Provides More Funnel Visibility
The long and short of the NetSuite HubSpot integration is the additional funnel visibility you gain by connecting NetSuite contacts with HubSpot contacts. When data from the two platforms can be linked together, your team will see a clearer picture of the sales process from marketing and first contact to conversion and renewal.
It Links HubSpot Lead Data Instantly to NetSuite
Once you start integrating, you can start tracking lead data and providing more robust data for your sales team to track and project performance. The caveat is that you'll only see data starting from integration and moving forward. To see your past performance — vital to accurate benchmarking and review — you'll need to invest some real time and money.
It Offers More Robust Lifecycle Revenue Reporting
Integrating NetSuite customer information with HubSpot lets you follow leads after they've been converted into customers. This gives you deeper insight into the watershed effect of acquiring that customer and a fuller understanding of your customer acquisition cost (CAC) CAC payback period, and eventual LTV/CAC ratio.
Where the NetSuite HubSpot Integration Is Lacking
Though linking NetSuite and HubSpot offers a ton of power, there are some limitations and drawbacks to syncing the two directly through their platforms.
Data Transfers Slowly and Is Prone to Human Error
Compared to other data management tools, NetSuite has slow data transfer rates. In addition to taking longer, its transfer leaves more in the hands of people as opposed to being set once and lightly monitored, resulting in higher likelihood of human error and longer wait periods for up-to-date data due to data reconciliation.
Data Isn't Clean
Beyond this, the NetSuite HubSpot integration doesn't provide you with clean data. Sometimes data syncs incorrectly. Sometimes the CRM setup isn't optimal for shared reporting. You'll need someone in-house to perform the tedious, time-consuming, and totally avoidable work of cleaning data manually. Working with a system that cleans the data automatically provides huge benefits.
Data Isn't Always Complete
According to customer reviews, it's common for some of the pulled data to be incomplete. And there is no sync log to refer to when an issue with syncing occurs. That means someone on the team has to manually handle the data, increasing the chance of error.
More importantly, it delays analysis. When issues persist, data can go stale and the opportunity to pull insights from the data shrinks.
Data Is Blended Together, But Don't Expect Full Visibility
Linking HubSpot to NetSuite directly leaves you with fewer options for viewing and interacting with the data collected. Without the addition of a third party to organize the data, you'll have fewer options for organizing the data in ways that make the most sense for your business, goals, and team.
Integration Can Go Stale
Once you complete the HubSpot and NetSuite integration, you need to tend to it. Your business will grow and change over the next year, quarter, or even month (especially if you hit hypergrowth). The longer you wait to update your integration, the less accurate the reporting can become as it won't account for changes.
Pro Package Is Required for Full Data View
You can only link the HubSpot data you purchase to NetSuite. So, you can link the free version of HubSpot, but you won't get data regarding social media performance, for example, because the free version doesn't sync with social media tools. You'll only link the data made available to free accounts.
(Relatively) Few Customization Options
If you want to link your CRM's custom fields, you'll need to wait for an update. Standard fields can easily be transferred, but you can't at this time sync any customer contact category unique to your business.
How to Integrate NetSuite with HubSpot
To integrate your NetSuite and HubSpot accounts, you need to connect them and then set up your syncing preferences.
Connect NetSuite and HubSpot
To integrate NetSuite and HubSpot, you need to connect the tools by granting permissions:
Open your NetSuite account and go to Setup > Company and select "Enable Features."
In your NetSuite account, go to Customization > Suite Bundler and select "Search & Install Bundles." Search for "HubSpot Sync Bundle" and click install.
In your NetSuite account, assign roles to HubSpot users by going to Lists > Employees > Employees and selecting "Search." Enter the person's name you want to assign and click edit. Assign their role by selecting the HubSpot Sync role under the Access tab.
Get your NetSuite Account ID by going to Setup > Integration and selecting SOAP Web Services Preferences. The account ID is the first item under the Primary Information field.
Get your NetSuite Access Token ID and Token Secret by going to Setup > Users/Roles and selecting Access Tokens > New. Now select HubSpot Sync and HubSpot Sync Role. The Token ID and Secret are listed conveniently in the "Token ID / Secret" section.
Paste the Account ID, Token ID, and Token Secret into the HubSpot integration pop-up and click Connect to NetSuite by Oracle.
Choose What to Sync
Now that the two tools are on speaking terms, it's time to tell them what to share. With HubSpot you share "object" — these are categories the tool designates to organize company data. You can sync
Company customers
Contacts
Individual customers
But you can only sync one at a time. To do so, go to the Marketplace in your HubSpot account. Go to Manage > Connected Apps > NetSuite and select Set Up Your Sync. Choose which object you want to sync first, then repeat these steps for each object you want to sync.
You can also adjust your sync settings so that data syncs directly between both apps, only from NetSuite to HubSpot, or only from HubSpot to NetSuite.
Why You Should Use Mosaic for Your NetSuite HubSpot Integration
Agile decision-making, actionable insights, and a deep understanding of your business begin with trustworthy, robust, and interwoven data. What's ultimately important about integrating HubSpot and NetSuite is getting the information gathered by these systems to come together in ways that support deeper insights.
Mosaic is a Strategic Finance Platform that provides a space for finance teams to review performance, uncover growth opportunities, spark tough and solution-oriented conversations, and provide accurate data upon which to build plans of action across the organization. Not only does Mosaic provide you with grab-and-go reporting templates, Mosaic allows you to tailor your reporting to dozens of use cases.
See why Mosaic and NetSuite work better together
Bring Teams Together
Mosaic is first and foremost a collaborative integration platform. When you integrate HubSpot tools with your NetSuite ERP, you can connect your sales and marketing teams' data sets with each other. In fact, you can connect your entire CFO software stack to for comprehensive financial reporting. That's where you begin to ask department leaders questions, which drives collaboration between marketing and sales to consider their go-to-market initiatives and how they impact sales funnel metrics, and discover ways to optimize sales processes for faster closes.
Automated Data Collection Viewed Together
For teams spending hours in spreadsheets, Mosaic offers a straightforward solution. Integrating NetSuite into your business can take months, dozens of hours, and thousands in consulting fees. Without integration, you can't see the full picture of your business and its current needs. Mosaic offers an efficient, elegant solution that automates reporting to get you to insights faster.
All Systems Speaking to Each Other in Real Time
When your CRM and ERP data are flowing in real time together, you gain an accurate view of your company's customer base. Real-time updates also mean that you don't miss a beat between a hiccup in the flow of business and a solution to address it.
You closed the deal, but what are its downstream effects? How did the sales — and the cost to acquire it — further business goals? When you connect HubSpot customer information with NetSuite via Mosaic, you can interweave your CRM and ERP data, drill down into it, and get deeper insights.
Full Funnel Visibility
Mosaic helps you bring your NetSuite and HubSpot data together to paint a complete picture of your business funnel. Integrating the customer data before and after purchase means you can review the full sales process, from initial contact to sale. Without Mosaic, this data remains fractured.
Bringing your NetSuite data together with your HubSpot CRM data in real time means more accurate scenario planning, headcount planning, and more. And with Mosaic's financial modeling software, you can take strategic planning to new heights.
Simplifying an Exceedingly Complex Task
Things are taking off when your business is ready for ERP adoption. But the new level of complexity makes the integration process long and gruesome. That's the thing about scale — the larger you get, the faster you need to turn complex interconnected data into actionable insights.
Mosaic creates a bridge between the pre- and post-NetSuite implementation stages, so you can access full-view reporting throughout the transition. Without this bridge, your team may be waiting months for a consultant to set up full reporting. And Mosaic also provides personal support beyond the onboarding stage.
You can sync your NetSuite, HubSpot, HRIS, and billing data directly into Mosaic versus trying to link the data in Excel spreadsheets. And within a few clicks, your source systems speak to each other and fuel your insights around headcount, expenses, revenue, and billing data sets, which results in greater control and flexibility around your planning and analysis processes.
Discover how Mosaic enhances your NetSuite HubSpot integration by requesting a personalized demo today.
FAQs About a NetSuite HubSpot Integration
Does NetSuite integrate with HubSpot?
Yes, NetSuite integrates with HubSpot bidirectionally to sync opportunities, customers, companies, inventory, and other information.
Is the NetSuite HubSpot integration free?
What are the limitations of HubSpot?
What type of CRM is HubSpot?