How To Build a Finance Function for the Modern Era
Future-proofing any business has to include future-proofing the finance department for the modern era. But it's not just about updating your tech stack. Putting people at the center of your finance function is critical to building a proactive, modern team that's ready to take on tomorrow's challenges, whatever they may be.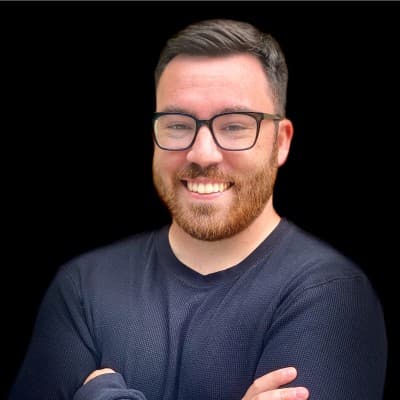 Joe Michalowski
Director of Content
Published on October 20, 2021
Last Updated on August 22, 2023
If the pandemic taught us anything, it's that agility rules supreme.
When disruption hit, many companies went into reactive mode—scrambling to rethink strategy and cobble together processes to simply survive.
Agile companies, on the other hand, were able to pivot quickly and adapt—relying on accurate, data-driven financial insights that drove proactive, smart, and informed decisions. In short, they had already built a future-proof finance function.
"When you think about a proactive finance team, it moves this function out of its back-office, knee-jerk role to an offensive-minded organization that helps move the business forward," Joe Garafalo, COO and Co-Founder at Mosaic, said recently in a webinar hosted by Teampay.
So the big question is: Is your finance function future-proof?
If the answer's no, then it's time for change. It's time to prioritize finance function transformation and set your department up for the modern era. Embrace strategic finance and ensure your finance function is less reactive. Build a finance function that's poised to identify potential issues faster, share real-time data across departments for companywide operational improvement, and accelerate growth.
For a deep dive into the three pillars of a future-proof finance function, take some time to watch the full webinar with Joe. You'll also hear from a panel of finance experts and influencers that includes Temi Vasco, Controller at Gem, and Peter Nesbitt, VP of Finance at Teampay.
For now, let's tear into a few fundamental elements of a finance function for the modern era. (Spoiler: People are at the center of it all.)
Hire and Train for a Modern Finance Skill Set
While the three pillars of a future-proof finance department include people, processes, and technology, the common denominator is the human factor. So it makes sense to start with your team. According to Joe, it's important to first change the mindset about what finance brings to the table.
"We need to push past that stereotype of finance as a number-crunching support function to finance as the system to execute the vision of the CEO," he said.
A transition in mindset clears the path for finance leaders to build a team that can support the entire organization—not just push out financial reports and statements. To recruit high-performing finance professionals, Temi recommends going beyond the basic knowledge base.
"I hire based on initiative. I look for people who will jump right in and get to work over asking for permission to perform," Temi said. "I also hire people who think differently…those with an eye for improving existing systems."
When you hire empowered individuals, you create a team of power performers who can support a future-proof finance department.
And building an in-house finance team is critical, especially as a business expands in size and complexity. According to Joe, most companies put this move off too long.
"The answer is to invest earlier than you think you should," Joe said. "I see too many companies wait to bring the finance function in-house, and this is key if you want a finance department that can serve as a strategic partner to the entire company."
Focus on People-Centric Technology
If people are the key to reaching future-proof status, arming them with the proper tools to perform is a must. This requires leaders to think about how team members want to perform work. Odds are, they'll prefer to work within an automated, streamlined system.
"You have to create an ecosystem of finance automation that doesn't rely so heavily on human intervention if you want finance to be more customer-service based," Peter said.
When processes are automated, it frees talent to focus on value creation and serve as a strategic partner across departments and roles. For example, delivering data-driven insights to department leads across sales, marketing, operations, and distribution arms them with powerful financial data analytics. That can guide their decisions on strategy shifts and other growth-bolstering changes, such as hiring staff, procedural improvements, and marketing initiatives.
"The lowest-value, highest-friction operational tasks have to be automated," Joe said. "Why would you have staff spend time rolling forward actuals if software can do it? People-centric processes are the key to agile finance."
When technology and people complement one another, finance can move beyond being a gatekeeper of information to being an active partner in moving the business forward.
Stop Working in Silos
When departments work in silos, the result is fractured communication and barriers to data visibility. When this occurs, adopting a true people-centric business model is next to impossible.
This goes back to connecting people with the right technology to enable finance to serve the company as a whole. Technology acts as the bridge for delivering timely, on-demand insights and repairing fractures in communication chains. It allows finance to tear down departmental silos and achieve multi-channel communication.
"We have to think about how this [positively] affects decisions made by team leads if they have access to on-demand financial information," Temi said. "What it means is that they'll have the data to make better, more informed decisions. It will save them time and change their view of finance's role."
The goal is to connect people for the betterment of the company as a whole.
Progressing to Modern
Because finance is central to operations and humans represent the beating heart of any organization, transitioning to a people-centric mindset elevates the finance role from one of reactive technician to proactive partner.
Connecting people with the right technologies not only helps automate the financial function but also opens the door to companywide communication and real-time data sharing. And all of this adds up to fortifying the bottom line and fueling company growth.
Get the full dish on how to elevate your finance function to modern status. View the full webinar to hear from the panel of experts for deeper insights into all three pillars of a finance transformation: people, processes, and technology. There's so much more to learn.
Modern Finance Function FAQs
What is a modern finance function?
Modern finance functions serve to support intelligent and well-informed business decision-making. Modern finance functions leverage financial data and key metrics to drive forecasting, analysis, project management, and much more.
What are the main functions of finance?
Who is responsible for the finance function?