6 Moves That Got Zapier to $140M ARR with $1.4M in Funding
Zapier's success story is one that any startup leader would love to replicate. $140 million in ARR and a valuation of over $5 billion—with no sales team until recently and just $1.4 million in funding. There's no blueprint for that kind of growth. But here are some of the strategic decisions that helped Zapier get there.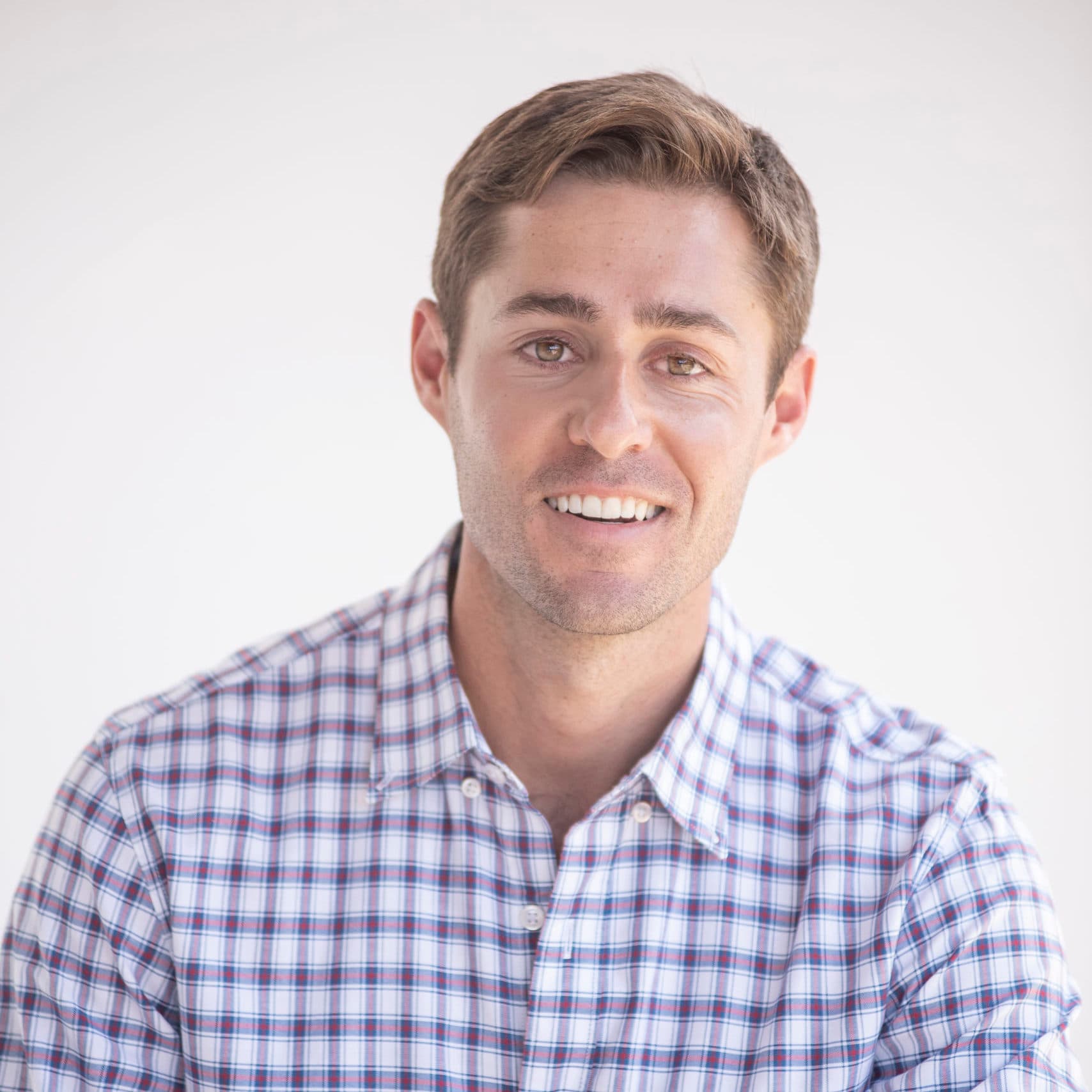 Bijan Moallemi
Founder and CEO
Published on August 12, 2021
In 2012, connectivity startup Zapier raised $1.4 million in funding. Since then, they've grown to $140 million in ARR and a valuation of $5 billion, all on profit—a trajectory that is unheard of in our current climate of crazy funding rounds. And, they've done so without ever hiring a sales team until 2020.
Naturally, this kind of narrative violation begs the question: "How did they pull that off?"
Zapier's approach to growth won't work for every startup. But there are several decisions that other businesses could adapt to decrease reliance on external cash infusions.
Below are the moves Zapier made to grow into a $5 billion company with just a single round of funding, as well as the lessons other financial leaders can apply to their own business.
1. They Invested Heavily in Customer Experience
PwC's research shows businesses that prioritize customer experience can charge up to 16% more than those that do not. Zapier took this to heart and doubled down on the pieces of customer experience that would help their business charge more: design and customer support.
Zapier's customers are typically small business owners without extensive technical skills. So Zapier "tried really hard to make the UX super, super easy so that people can self-serve," Wade Foster, Zapier's CEO, explained. As a result, their ideal customer could easily adopt their product, which drove growth.
Additionally, Zapier prioritized customer support substantially more than most businesses their size. For example, regardless of their role, every employee is part of the customer support team—something generally unheard of for companies with contract sizes in the $20-$50 per month range.
According to CFO Jenny Bloom, financial analysis has played a vital role in Zapier's customer experience and support investments. In a CFO Connect interview, she said:‍
"I'm looking at support and how low the wait times are on support versus when somebody becomes a paying user, and we found out that there's actually this window of time, that if they get support within this time period, then they will become a paying user. So, I can say, okay, we need to hire that many support people so that we can make sure that our response times are within that window."‍
This focus on customer service has helped Zapier create a customer-centric culture. And it has also helped them improve the support they provide (more on that next).
2. They Prioritized Employee Productivity
The world's greatest companies know that greater employee productivity leads to greater profitability. So Zapier took a page out of their own book and invested in automation to help their employees get more done each day.
For example, since their engineers spend time in support, they often find ways to automate repetitive tasks by building new tooling. As a result, Zapier doubled the amount of support work that a single person could do. "Not only that, but the quality of support has improved dramatically," Foster said, describing how quickly their team can resolve issues for customers with the automation they've developed.
But for many startups, finance would be last on the priority list for these kinds of tech upgrades. Instead, finance is often left struggling through manual processes in spreadsheets. But at Zapier, one prime example of workflow transformation was in expense management. ‍
Bloom said that the finance function decided to prioritize expense report automation "because it gives the employees the flexibility to buy stuff on their own terms, but we have control over their budgets and spend." It's an upfront cost for finance that ultimately drives profitability and cost efficiency. Not just by streamlining finance workflows, but also by increasing company-wide employee productivity (and satisfaction) in the long run.
3. They Hired In Response to Demand, Not Funding
It's common for a startup to raise a round of funding and rush to hire people to fuel growth. However, employee salaries are one of the largest operating expenses for any company. So Zapier took a more deliberate, demand-centric approach to hiring to better manage this expense.
"Generally when we decide to hire it's for one of two reasons," Foster said. "One, we're overworked in some way and we can't solve it otherwise. That's most common in areas like [customer] support that are demand-driven. Two, we're looking to make product investments and don't have the staff for all the initiatives on the table."
As CFO, Bloom is responsible for both finance and people ops, "which includes HR, recruiting and training and development." When combined with the focus on productivity and automation, her lean approach to hiring has allowed Zapier to operate as efficiently as possible. As a result, they've been able to grow without the need for external cash infusions.
4. They Hired the Right Person, Not the First Person
When Zapier did decide to hire, they prioritized hiring the right person rather than taking the first person they could find, as many startups do.
Simply put, employee turnover is expensive—"from one-half to two times the employee's annual salary," according to Gallup. And that doesn't include many of the costs that never show up on spreadsheets, like the impact bad hires have on culture and morale.
Greater employee retention, on the other hand, is linked to greater profitability. And as Jenny Bloom explained, focusing on "finding and hiring the right people and making them perform the best they can" was a key strategy that helped them boost engagement and productivity, and improved their employee turnover metrics.
5. They Ditched the Office and Went Remote
Although remote work is a hot topic in 2021, it wasn't as common in 2012 when Zapier was founded. Though Zapier chose to work remotely out of necessity (the founders were in two different cities), Foster considers that decision a crucial part of what allowed them to grow without additional funding.
"We never had to worry about how much square footage we could afford, or whether it could handle our projected growth rates," Foster explained. As a result, the company could use the funding and sales they had for activities that would spur growth, such as offering unique recruiting incentives that gave them a competitive edge in the talent marketplace.
6. They Prioritized Partnerships, Not Just Another Round of Funding
Zapier's initial round of funding came from Y Combinator, the startup accelerator the founders attended to launch the company. However, as Foster explained, the relationships they formed there with other businesses were "more the primer than the capital. They allowed us to do just more of what we were already doing—not runway to figure out what to do."
For example, Y Combinator introduced Zapier to Salesforce, which resulted in a partnership between the companies and drove a lot of business early on for Zapier.
Their focus on partnerships also led to the  Zapier Developer Platform, which gives companies a self-service tool to integrate their software with Zapier's. As a result, each integration drove opportunities for new business for Zapier with minimal work on their part.
People-First Growth Pays Off
Looking at each leverage point above, it's clear that Zapier's commitment to putting people first is the key strategy underlying each that helped the company grow with minimal funding. Focusing their limited resources on activities that helped their employees, partners, and customers succeed drove disproportionate gains that led to one of the most unique growth stories in tech today.
Even in finance, Bloom promotes a customer service mindset. "I tell my people all the time when they come to me with questions, 'What's the right thing to do? How would you want to be treated?' It's doing the right thing," Jenny Bloom said.
Whether you're taking the semi-bootstrapped path like Zapier or raising large funding rounds, this is the lesson that any finance leader should pay close attention to. Get out from behind the spreadsheets, collaborate closely with everyone across your business, and prioritize people first—it'll pay off in the long run.